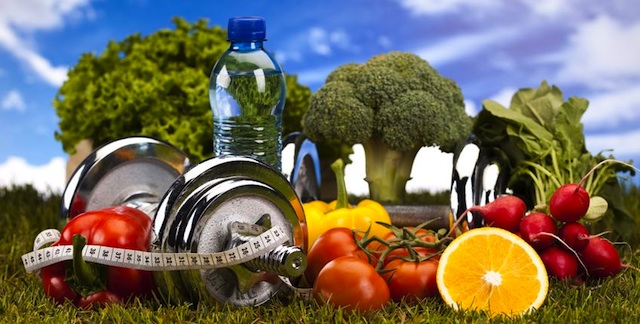 What they don't tell you about Diabetes
This week studies have shown that since the mid 1990s diabetes related deaths have fallen significantly.  That is all well and good but diabetes itself is on the rise and many people have diabetes without even knowing they have it.
Although the majority of diabetes sufferers are overweight or obese, type 2 diabetes is not solely present in overweight people . A healthy balance of diet, exercise and weight management can help prevent the onset of diabetes.  If you have been diagnosed with type 2 diabetes or suspect you may have diabetes then there are people who claim they have reversed their diabetes naturally. So it's not too late to do something about it!
Next week in the centre we have:
Monday 24th June
Food and allergy testing with Cathy Foley
nutrition advice with Cathy Foley  
Hypnotherapy with Emily Harbrecht 
NLP with Emily Harbrecht
Slimming massage Better than Lipo with Hayat el Hamri
Tuesday 25th
Colonic hydrotherapy with Enrida Kelly
Acupuncture (including IVF, fertility and pregnancy oriented) with Victoria Busk
Reflexology with Victoria Busk
Sports massage with Jambaal Jeng 
Back and neck pain therapy with Jambaal Jeng
Visceral manipulation with Jambaal Jeng
Myofascial release with Jambaal Jeng
Swedish massage with Hilary Insall 
Remedial massage with Hillary Insall
Lymphatic drainage with Hilary Insall  
Wednesday 26th
Colonic hydrotherapy with Enrida Kelly 
Acupuncture (including IVF, fertility and pregnancy oriented) with Victoria Busk
Reflexology with Victoria Busk
Homeopathy with Shauna Estrada
Counselling with Claire Deane 
CBT with Claire Deane
Counselling with Anna Mason
Reiki with Anna Mason
Counselling with Rosa Bonini  
Therapeutic Massage with Dorthe Nielsen
Relaxing Massage with Dorthe Nielsen
Body Talk System with Yvette Smith 
Osteopathy with Gillian Lonsdale  
Thursday 27th
Colonic hydrotherapy with Mandy Jones  
Deep tissue massage with Serge Tampakakis 
Raynor massage with Serge Tampakakis
Kinesio taping with Serge Tampakakis 
Sports massage with Jambaal Jeng 
Back and neck pain therapy with Jambaal Jeng
Visceral manipulation with Jambaal Jeng
Slimming massage Better than Lipo with Hayat el Hamri

Friday 28th
Colonic hydrotherapy with Makeda Heemans
Sports massage with Jambaal Jeng 
Back and neck pain therapy with Jambaal Jeng
Visceral manipulation with Jambaal Jeng
Myofascial release with Jambaal Jeng
Hypnotherapy with Urmila Lewis 
Clinical NLP with Urmila Lewis   
Counselling with Maria Romero
Psychotherapy with Maria Romero  
Acupuncture (including IVF, fertility and pregnancy oriented) with Victoria Busk
Reflexology with Victoria Busk 
Saturday 29th
Physiotherapy with Ravi Shanker
Counselling with Phil Hartland  
Cognitive, behavioural, psychodynamic therapy with Martyn Bignold 
Slimming massage Better than Lipo with Hayat el Hamri 
Chiropractics with Robert Lloyd 
Bowen Therapy with Daniel Dollin
Acupuncture with Daniel Dollin
Reflexology with Daniel Dollin
Aormatherapy with Cindy  Mollineau
Reflexology with Cindy  Mollineau
Bamboo massage with Cindy  Mollineau  
If you would like to know more about any of our therapies please conatct us on 0208549800
[social_share]